WhatsApp is gradually incorporating all features found in competing apps. Several Telegram-inspired features have made their way to WhatsApp, and now the messaging app is following in the footsteps of Google Meet.
WhatsApp, like Zoom and Google Meet, will soon allow you to schedule calls in group chats. This was discovered a few weeks ago on WhatsApp beta for Android, but it has now begun to appear on WhatsApp beta for iOS version 23.4.0.75 on the TestFlight app.
The feature was originally reported by WABetaInfo.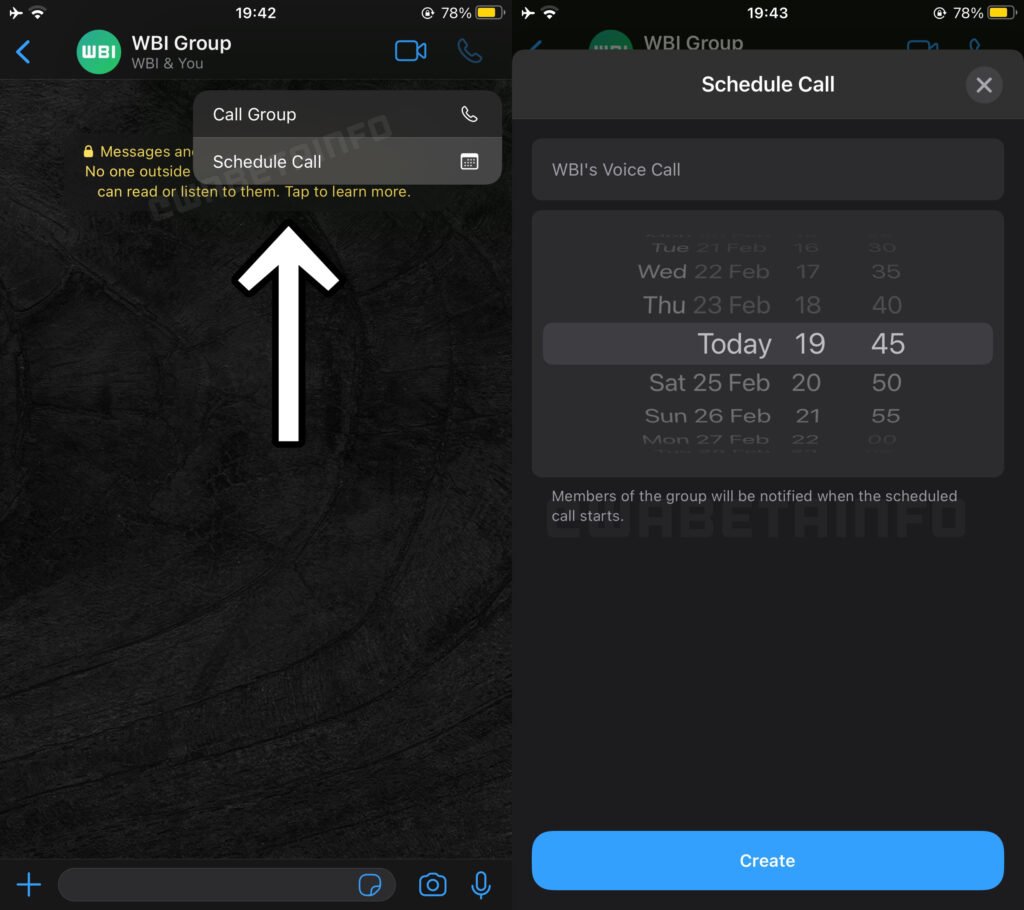 You'll notice a new context menu in this screenshot once the feature is enabled for your account. This menu includes a scheduling option, which allows you to choose a time and name for the group call.
When the call is scheduled, all members of the group will be notified, making it easy for them to join the call as soon as possible. It's worth noting that the group call scheduling feature works with both audio and video calls and is dependent on which call button is used to open the context menu.
This feature will undoubtedly assist group members in planning their meetings and events ahead of time. It ensures that everyone in the group is aware of the scheduled time, allowing them to plan ahead of time without the need for additional reminders. It can also reduce the likelihood of missed or delayed calls.
Because the feature is already in beta testing, it should not take long for it to appear on the stable version of WhatsApp for Android and iOS, especially given how minor it is.