WhatsApp ventured into the world of grocery shopping in select markets last year. However, it is now launching a comprehensive online shopping feature known as "Flows."
With Flows, you can seamlessly browse and purchase items online without ever exiting your WhatsApp conversation. Moreover, it extends beyond just groceries, enabling you to buy a wide range of products, including train tickets, meals, and more. This innovation empowers WhatsApp Business accounts to provide interactive menus and user-friendly forms, simplifying the purchasing process for users.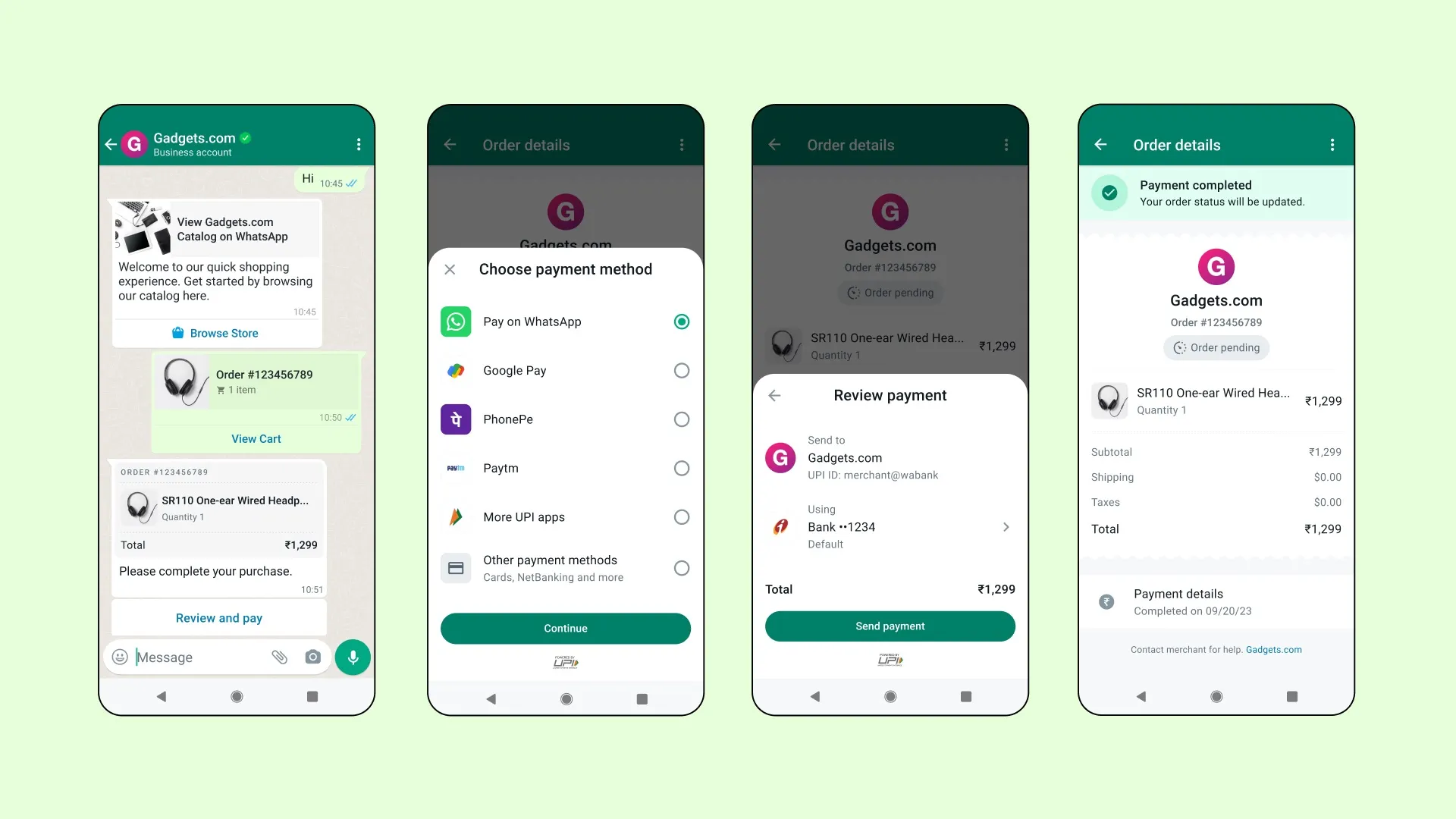 WhatsApp is poised to roll out its business-focused feature, Flows, on the WhatsApp Business Platform in the coming weeks, starting with an initial launch in India. In this release, Indian users will gain the ability to conveniently add items to their shopping cart and avail themselves of various payment methods, including UPI, debit cards, and credit cards. To guarantee the security of these transactions, WhatsApp has formed strategic partnerships with Razorpay and PayU.
ALSO READ
Furthermore, WhatsApp is actively working on a novel verification feature called "Meta Verified." This feature will provide a trust badge to businesses that can substantiate their authenticity. Verified businesses will gain access to a range of advantages, including the ability to personalize their WhatsApp web page and utilize multi-device support.
It's crucial to emphasize that the "Meta Verified" feature is currently in the testing phase and has not been made available on the Business Platform. Additionally, whether it will eventually become accessible in Pakistan remains uncertain. However, if it does become available in Pakistan, it could indeed represent a significant enhancement for WhatsApp and the online shopping landscape, considering the widespread use of the chat messenger in the region. Users and businesses alike would likely benefit from the added trust and functionality it offers.