The administration of Ras Al Khaimah (UAE) has made plans to create RAK Digital Assets Oasis, the first free zone in the world for businesses dealing in digital and virtual assets.
The intentions were disclosed during the Blockchain Life 2023 event by Sheikh Mohammad Bin Humaid Bin Abdullah Al Qasimi, chairman of RAK International Corporate Centre (RAK, ICC).
With RAK Digital Assets Oasis, the chairman of RAK International Corporate stated that they are proud to develop the UAE into the primary innovation hub.
He also added that through creating a dynamic and innovative environment in the free zone, they hoped to help entrepreneurs.
The CEO of RAK Digital Assets Oasis, Dr. Sameer Al Ansari, added that it is an honour for him to help RAK leadership carry out its aim to promote innovation. He also expressed his joy at receiving Web3 experts and their ground-breaking concepts.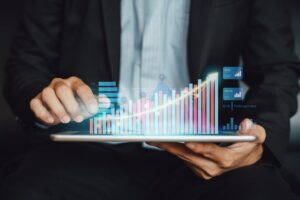 The project's goal is to create a flexible, welcoming community that has the potential to draw businesspeople from around the world.
RAK is a "dedicated free zone for non-regulated activity in the virtual assets sector" that fosters innovation.
Free Zone
A free zone is a strategy that enables businesses and organisations to function in a setting with less legal restrictions and tax burdens. The main goals are to promote economic growth and attract foreign investment.
The designated areas known as free trade zones allow businesses to operate with 100% foreign ownership, no corporate tax, no customs charges, and no personal income tax.
Yet, it also makes it easier for businesses to build up efficient processes, such as expedited licencing and registration.
The UAE is continually developing new plans for the economy of digital assets. As a result, it intends to establish a special free zone for international businesses that is crypto-friendly.
The UAE has established itself as a cutting-edge centre for cryptocurrency forms looking for a more accommodating regulatory framework.
The establishment of the Dubai Multi Commodities Centre (DMCC) crypto centre was one of the most prominent projects. Also, the government has started to control the cryptocurrency market.
The UAE government unveiled "The Regulation Of Stored Values and Electronic Payment Systems" in 2017.
Unfortunately, the government has launched a number of measures to promote the advancement of blockchain technology. Dubai will be a blockchain-powered metropolis by 2020, according to the Dubai Blockchain Strategy 2020.