Today, 20 of the best gaming squads will compete in an epic PUBG MOBILE showdown in the second semifinal of 'GameKey Arena,' the largest E-Sports gaming tournament organised by PTCL and Ufone 4G on their newly launched gaming platform 'GameKey.
Yesterday, the first semifinal of the GameKey Arena Tournament featured a fierce battle between 20 squads from Group A. Five winning squads advanced to the grand finale, which will be held on February 12, 2023 in Lahore.
Here are the finalists from Group A.
KOD Esports
The Grounders
SORRYXDARTH
The Finishers
Team Impact
The second semi-final will be played today between the 20 squads of Group B, who will compete for the next five spots in the grand finale, which will also include a select group of six established PUBG MOBILE teams from across the country.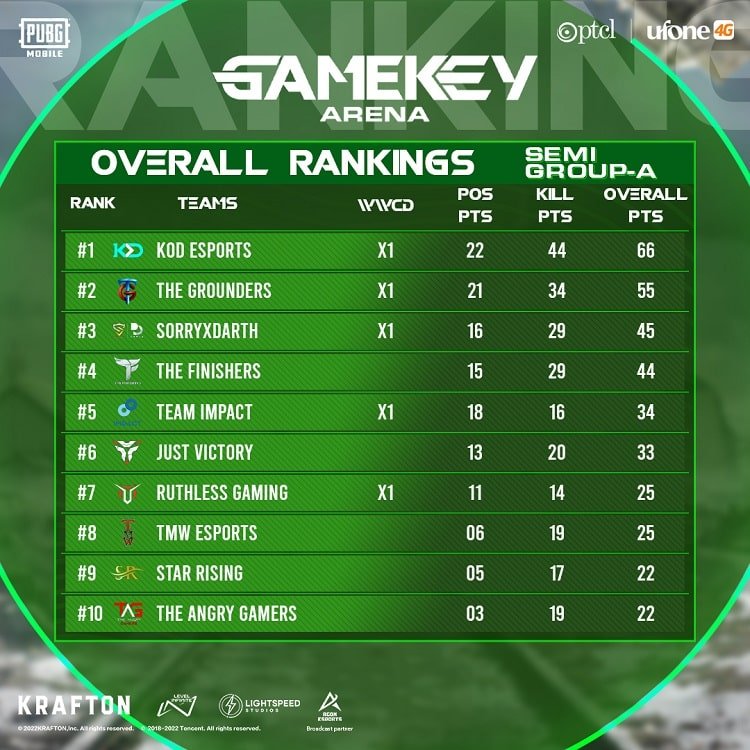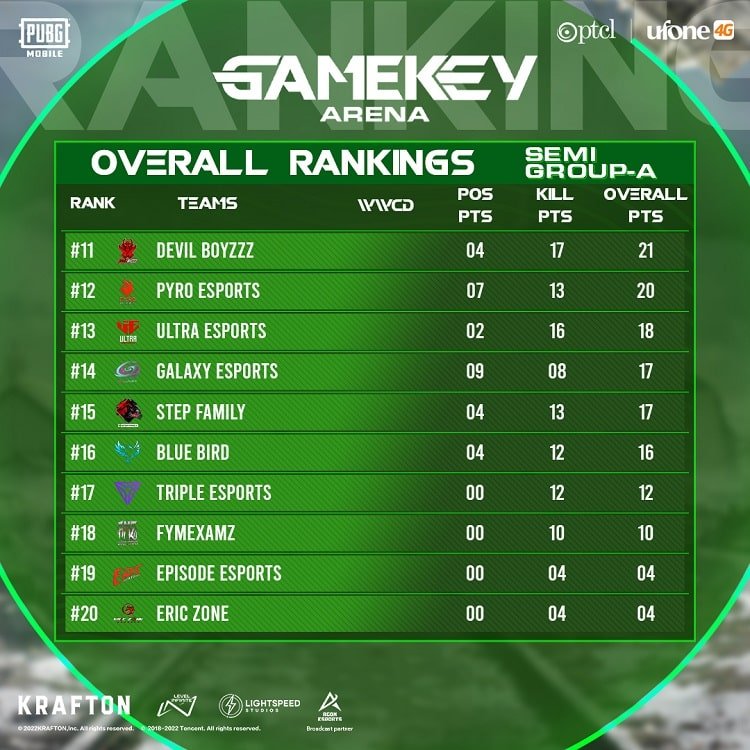 Here is a list of the 20 squads of Group B that will be competing this evening:
3x Esports
R3G Esports
52 Esports
TEAM ELVATE
MYTHICALS
DXR Esports
GNPxSpetsnaz
UNBxNoFear
Rule breaker
TEAM NIGHTMARE
PTG
7SINSxMyth Esports
PYRO 2.0
Hot Esports
SpinsEsports
141xRPG
War esports
69ESPORTS
Renegades
Redzone Esports
Nearly 700 PUBG MOBILE squads registered for 'GameKey Arena,' where they could pit their talent, skills, and agility against the best teams in the country.
The top 40 teams advanced from the qualifiers to the semifinals. Apart from a PKR 3 million pool prize, the best 16 teams will compete for the title of the ultimate PUBG MOBILE Kings of the country.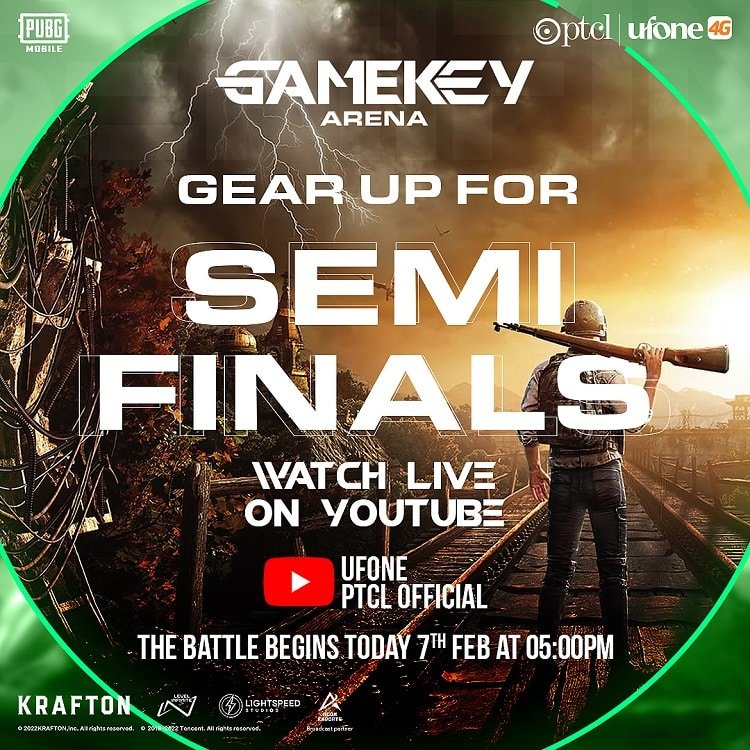 PTCL and Ufone 4G launched 'GameKey,' a cutting-edge gaming service that gives all data users in Pakistan, regardless of data network, easy access to a curated collection of the most popular online games in Pakistan on a single platform.
Fans of online gaming and PUBG MOBILE can watch the action unfold live on Ufone 4G's official YouTube channel.
The inaugural E-Sports gaming tournament, 'GameKey Arena,' is set to be an annual gaming festival for gaming enthusiasts and skilled professional gamers alike, as the platform seeks to discover new gaming talent in Pakistan.