One of the top manufacturers of mobile devices is Samsung. Samsung has been producing cutting-edge cell phones for years. This time, Samsung unveiled a brand-new display prototype that can rotate 360 degrees.
The displays on Samsung Fold Galaxy models have always folded inward.
Less creasing is caused by the revised hinge and prototype display design.
The display also eliminates the requirement for an additional external display.
The company's screen-producing subsidiary, Samsung Display, showcased the new prototype display and hinge at CES 2023.
John Lucas, a spokesman for the company, claims that the "Flex in and out" display can fold inward and outward and rotate the phone 360 degrees

As a result, the display can unfurl like a newspaper or fold outward and wrap around the device like a book's hardcover.

Additionally, a variant hinge design for the display is possible, producing a relatively less obvious stop. This is because the "water-drop hinge" enables a collection to take on a looser shape when folded inward, resembling a water drop.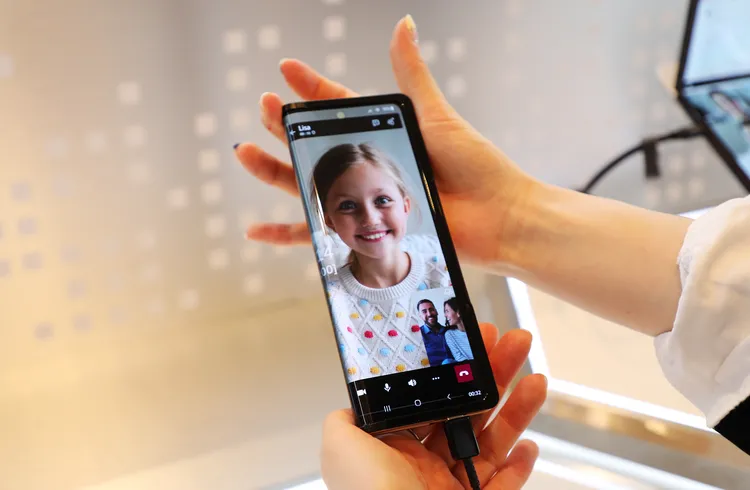 Samsung already built the fold-in-all-direction Flex In and Out prototype a few years ago.
A "Flex In& Out" display was also seen at the 2021 International Meeting Of Information Displays (IMID) in South Korea, according to Tom's Guide.
The display folded into an 'S' form with numerous portions, albeit with a different technique. Considering the Galaxy Z fold 4 Displays from Samsung's Fold range are still only able to fold flat in one direction.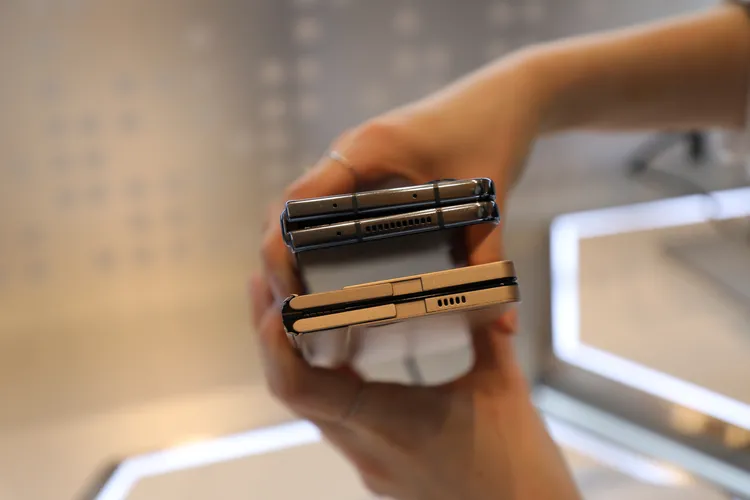 The new cutting-edge display might be used in the next Samsung Galaxy Z fold 5.
The rumor claims that the device's same hinge design may result in a less pronounced crease.
Although the date has already been confirmed, some anticipate the Z Fold 5 to be released alongside the Galaxy Z Flip 5.
The new Samsung Galaxy S23 series, which Samsung will introduce during its forthcoming galaxy unpacked event on February 1st, is eagerly anticipated by the public.
Design
It would be a good design because some people think the Galaxy Z Fold 4 and Galaxy Z Flip 4's "U" shaped hinge is problematic. Additionally, it makes the Galaxy Z Fold 5 more comparable to competing for folding smartphones with less obvious creases.
One of the main issues with the existing foldable will be resolved by this design for foldable. The display would expand more when it was folded outward. There won't be any doubt about the screen developing a crease as a result.
The revised hinge, on the other hand, will relieve tension from the screen along the fold line if you fold the tablet inward.