The Digital Cooperation Organization (DCO), a multilateral organisation aimed at bringing prosperity to all through the digital economy, is attempting to connect its member countries in order for them to collaborate and work together for more inclusive digital transformation and the growth of digital industries.
"We look at member countries independently and what they may need, or what they are good at, and then connect them with other member countries to connect the dots to ultimately transform the lives of over 600 million people from 13 member states," said Deemah AlYahya, Secretary-General of the Digital Cooperation Organization, on the sidelines of the DCO's first-ever in-person general assembly.
The organisation represents 13 countries, including Pakistan, and serves 600 million people with a combined GDP of over USD 2 trillion.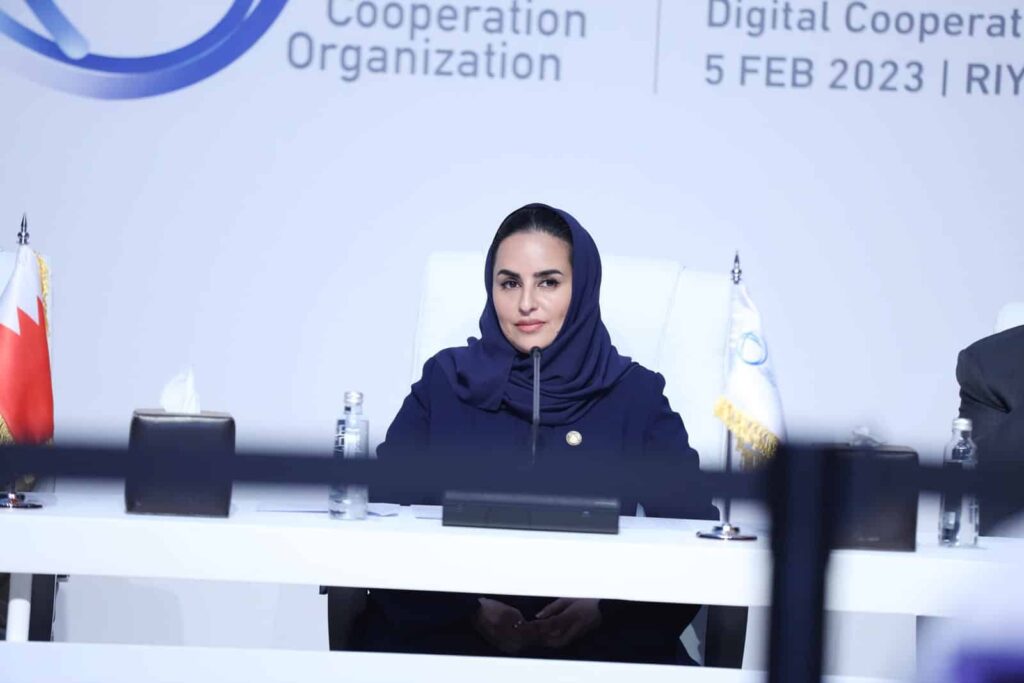 Deemah, speaking exclusively to ProPakistani in Saudi Arabia's capital, emphasized the importance of collaboration and connectivity among governments and private bodies from member states in today's age and time.
"Rather than reinventing the wheel, we at DCO believe governments and businesses can collaborate to undertake digital transformation much more quickly and cost-effectively by replicating one solution in other member states," she emphasized.
NADRA, for example, could implement its solutions in Gambia, a DCO member state that is currently digitizing its population.
Deemah confirmed to ProPakistani that NADRA is in the process of becoming an observer with the organization and will soon be able to tap into more than a dozen other markets via a platform that acts as a bridge between governments, the private sector, and academia.
DCO, which held its second and first in-person general assembly session in Riyadh, is a first-of-its-kind initiative that brings together member countries, the private sector, international organizations, NGOs, and civil society to help and benefit one another.
Pakistan today championed the Digital FDI initiative to attract investments for the startups and companies from across the member states.
"We are a part of countless events that we support to connect startups and enterprises from all member states with potential opportunities worth billions of dollars," Deemah said, emphasising that Pakistan has been a key player and that the organisation is actively working with the government of Pakistan to reap the benefits of Pakistani talent and enterprises.
For example, the DCO-backed LEAP exhibition is taking place this week in Riyadh, and a large number of Pakistani startups and IT companies are attending to showcase their products and services to regional markets.
Startup Passport
According to the Secretary-General, DCO is currently working on compiling all of the policies and regulations that each member country has in place to allow startups to operate in their respective geographies.
DCO could work on harmonising the legal and other requirements for startups to gain access to other member countries, paving the way for them to enter newer, larger, and, in some cases, better-than-home markets.
DCO's member countries include:
Bahrain
Cyprus
Djibouti
Gambia
Ghana
Jordan
Kuwait
Morocco
Nigeria
Oman
Pakistan
Rwanda
Kingdom of Saudi Arabia
The member states agreed during the session to foster and facilitate digital cooperation as well as accelerate digital transformation across all sectors in order to realise the full growth potential of the global digital economy.
DCO stated during the session that it resolved to achieve "30 by 30," an ambitious future in which the digital economy could contribute 30% of global GDP and create 30 million jobs by 2030.
DCO stated that in order to achieve digital prosperity, all stakeholders in the digital economy must work together.