Xiaomi is preparing for the unveiling of its Redmi Note 13 Pro series and has recently unveiled some exciting details in the lead-up to the event.
According to the official Redmi Weibo page, the Note 13 Pro series is set to introduce a variant boasting an impressive 16 GB of LPDDR5 RAM and a generous 512 GB of UFS 3.1 storage. These specifications are usually found in premium flagship phones, a departure from the norm for mid-range devices.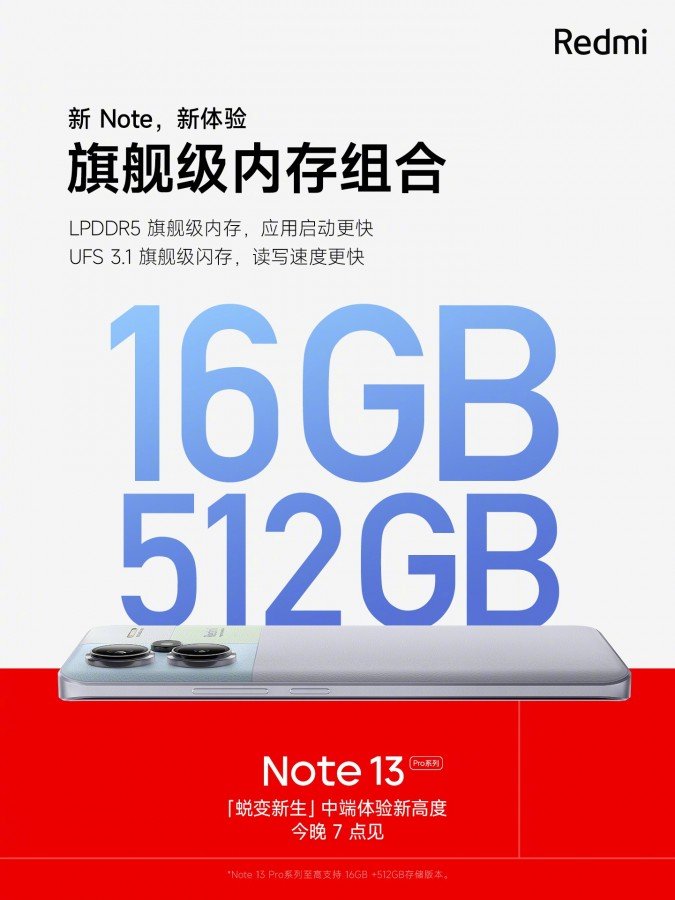 The post did not explicitly mention whether this particular variant will be a part of the Note 13 Pro or Note 13 Pro+ smartphone lineup, but it's a logical inference to assume it will belong to the latter.
ALSO READ
Indian Hacker Group Involved in Cyber Attacks in Pakistan, China
Furthermore, the page provided a sneak peek of 120W fast charging and a substantial 5,000 mAh battery. We can reasonably expect that these features will also be available in the Plus version. Meanwhile, the standard Pro model may offer somewhat "slower" charging rates, possibly around 67W.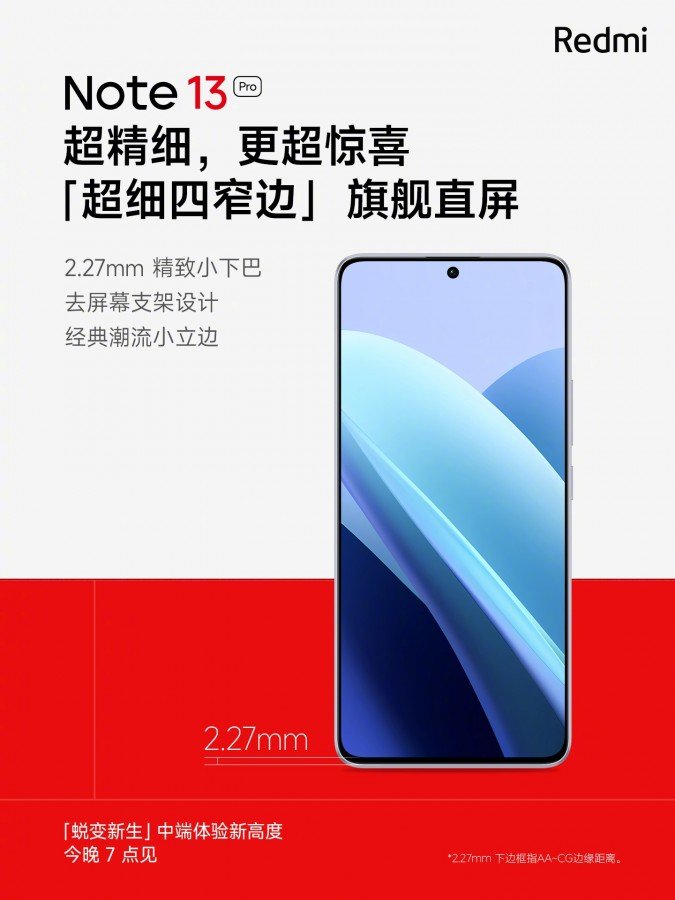 The front of the phone will showcase a predominantly flat design, boasting a slim 2.27 mm bezel and a solitary punch hole for the selfie camera. However, the critical uncertainties surrounding these Redmi devices revolve around their pricing and the expected international release date.
ALSO READ
With the impressive specifications and features hinted at thus far, the Redmi Note 13 Pro series possesses the potential to leave a significant mark in the fiercely competitive upper-midrange market once again.
As for the vanilla Redmi Note 13, there is currently limited information available, but rest assured, we will keep you updated as soon as more details become available.