The growing demand for online shopping and food delivery services has caused a significant revolution in the delivery sector in Pakistan in recent years.
Now that the holy month of Ramadan is approaching, the significance of the delivery service is even greater. In this blog, we want to highlight the significance of delivery riders in Pakistan and honour their selfless efforts, which frequently go unappreciated.
To break their fast and get ready for Eid celebrations, individuals frequently place massive orders for food and other necessities during this time. Whether it's raining or shining, delivery riders make sure that these orders are delivered to consumers on time without sacrificing the quality of the goods.
Consequently, it is crucial to acknowledge and thank the dedication of these unsung heroes who are instrumental in helping millions of Pakistanis have unforgettable Ramadan and Eid-ul-Fitr festivities.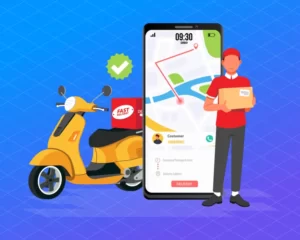 Foodpanda, the biggest food delivery service in Pakistan, is aware of the vital part delivery riders play in delivering prompt and effective deliveries all throughout the nation.
About 1,200 delivery drivers can break their fast every weekend with wholesome meals prepared by foodpanda's outstanding HomeChefs at an unique dastarkhwan outside pandamart that foodpanda has put up as a token of appreciation for their hard work and dedication.
Throughout the duration of the month, the business has also planned Grand Iftaars and dinners for its delivery drivers in five locations, enabling them to eat a variety of traditional Ramzan meals while mingling with their coworkers.
In addition, foodpanda is organising a special drive in advance of Eid-ul-Fitr, giving Eid hampers to their top riders and double customer tips on all online orders during the final weekend of Ramadan.
These programmes show foodpanda's dedication to the welfare of its delivery drivers and the value of camaraderie throughout Ramadan.
Here are several methods for thanking the delivery people during Ramadan:
While they are fasting, bringing them water and dates during iftaar will not only be considerate of them, but it will also keep them hydrated and provide them the energy they need to continue working after iftaar.
courtesy of your time: During Ramadan, delivery drivers put in a lot of overtime, so it's crucial to be considerate to them. In order for them to continue with their other deliveries, if you have placed an order, be prepared to receive it on time.
Thank you: An uncomplicated "thank you" can mean a lot. Please take a moment to thank them for their devotion and hard work.
Give them a big tip: Our meals are delivered on schedule thanks to the hard effort of the delivery riders. As a way of expressing your gratitude, think about leaving them a sizable gratuity. Small things matter and frequently have a big impact!
Let's not forget the delivery drivers' perseverance and hard labour throughout Ramadan. Even though they are fasting and the heat is increasing, they labour relentlessly to deliver us food.
We should treat them with the decency and care they merit and do everything in our power to support them, particularly at this difficult time.