Pakistan 18 men squad reached Damman's airport ahead of their FIFA World Cup Qualifier. This match between both Pakistan and Saudi Arab will mark the beginning for qualifiers journey both countries. 
The match is set to start at 09:30 PM PST on 16 Nov 23 at Al-Fatah football stadium. This will be the 2nd round for the world cup qualifier. The team is accompanied by their head coach Stephen Constantine along with all the other specialist coaches and backroom staff, making the entire group's quantity 31.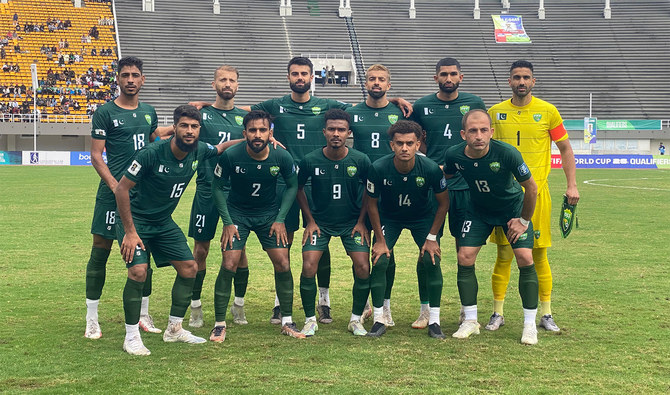 There is 04 days practice time prior to the actual match against the Saudi Arab. During the time Somalia has expressed a friendly match which is less likely as the schedule for Pakistani team is jam-pack. Also Pakistan is focused for its qualifier match with Saudi Arab.
Pakistan Football Federation (PFF) in a social media post has expressed that Pakistani team is prepared for their upcoming match and with the support of its Pakistani fans all across the world they will perform their best.