Pakistan has Asia's poorest Internet access. A new report on human rights and information technology mentions this.
Bytes For All, a human rights and advocacy organisation, issued Jahanzaib Haque's "Pakistan's Internet Landscape 2022" report.
Report states:
Pakistan made some progress in internet access and governance, but even within Asia, it ranks among the poorest.
The report showed that while internet usage has increased, 15% of the population still lacks internet and mobile or telecom connections.
The bulk of the population still has slow internet or inconsistent services, limiting access.
Add to this a lack of inclusion and digital knowledge, one of the largest global gender inequalities in access, and a struggle to stay online owing to loadshedding and blackouts caused by an energy crisis and catastrophic floods, and a bleak picture emerges.
Pakistan ranked last among 22 Asian countries and 79 internationally. Internet service availability, price, relevancy, and preparedness determined this rating.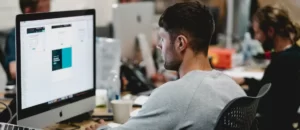 Internet and mobile phone access is still gendered, a big issue in the country. The GSMA Mobile Gender Gap 2022 Report noted Pakistan's poor female access progress. The survey noted a minor gender disparity diminishing over time.
Pakistan has the largest gender difference in mobile phone ownership, with 50% of women possessing a phone compared to 75% of men.
The paper also highlighted the effects of disastrous floods in the second half of 2022. These floods affected 33 million people and damaged infrastructure, including telecommunications and internet services, making them a major government burden. The nation's response showed the state's strengths and flaws in handling emergencies.
Pakistani cybercrime was also rising, according to the research. Over 100,000 complaints were filed by December 2022, the most in five years.