Star Iftikhar Ahmed, a hard-hitting cricketer from Pakistan, has revealed that he and his wife gave birth to a girl on Saturday.
The middle-order hitter sent out a message of love and appreciation to his fans and social media followers while also sharing a touching photo of his newborn daughter.
The right-hander thanked everyone for their well wishes and shared his happiness on Twitter by writing, "Alhamdulillah, blessed with an angel yesterday."
The Gladiators' batter pleaded with the crowd to pray for him and his loved ones. He also referred to #IftiMania, a well-known hashtag.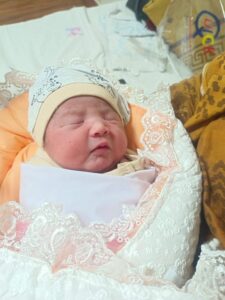 Cricket players and fans reacted to the news with tremendous joy and posted their congratulations on social media.
The powerful hitter has contributed significantly to the national T20I setup over the past several years and has excelled for his nation.
This year's Bangladesh Premier League (BPL) saw the right-hander in excellent form, scoring 351 runs at an average of 58.50, including a century and three fifty-run innings.
Iftikhar has 127 runs in five innings in the current PSL season at an average of 31.75 and a strike rate of 128.28, including one half-century.