Yasumitsu Kinoshita, Chief Representative, Japan International Cooperation Agency (JICA) Pakistan Office, and Sheena Ali Mansoor, Joint Secretary Economic Affairs Division, today signed an amended grant agreement for the cutting-edge project titled "The Project for Installation of Weather Surveillance Radar in Multan" (EAD).
In response to a rise in market prices, the grant agreement will be amended to enhance the grant aid from 2.042 billion Japanese Yen (about 14.99 million USD) to 2.802 billion Japanese Yen (around 20.57 million USD).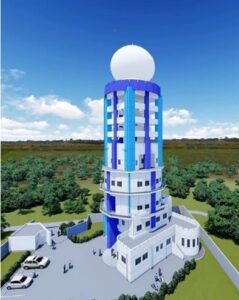 Natural disasters like earthquakes, landslides, cyclones, and floods occur often in Pakistan. Notably, floods brought on by the monsoon season's torrential rainfall do significant damage to wide portions of Pakistan every year.
By the installation of an advanced radar system in Multan, this project seeks to enhance the Pakistan Meteorological Department's (PMD) capabilities in meteorological observation, weather forecasting, and warning distribution. Hence, the project will aid in reducing the harm caused by natural disasters in Pakistan.