According to P@SHA and Pakistan's Embassy in Riyadh, the largest delegation of Pakistani companies will attend the LEAP 2023 technology convention in Saudi Arabia from February 6th to 9th.
LEAP 2023 is a global technology event bringing together leading companies, innovators, experts, mentors, and investors to explore new ideas, form new partnerships, and harness technology's limitless potential to create a better future.
P@SHA Chairman Zohaib Khan said on Twitter:
Discover the best of Pakistani tech at #LEAP23. Don't miss out on Pakistan's biggest-ever delegation to attend one of the landmark #tech events of the year.
This year, 18 leading Pakistani IT and telecom companies, as well as 10 startups, are taking part in LEAP in collaboration with TDAP, PSEB, and P@SHA.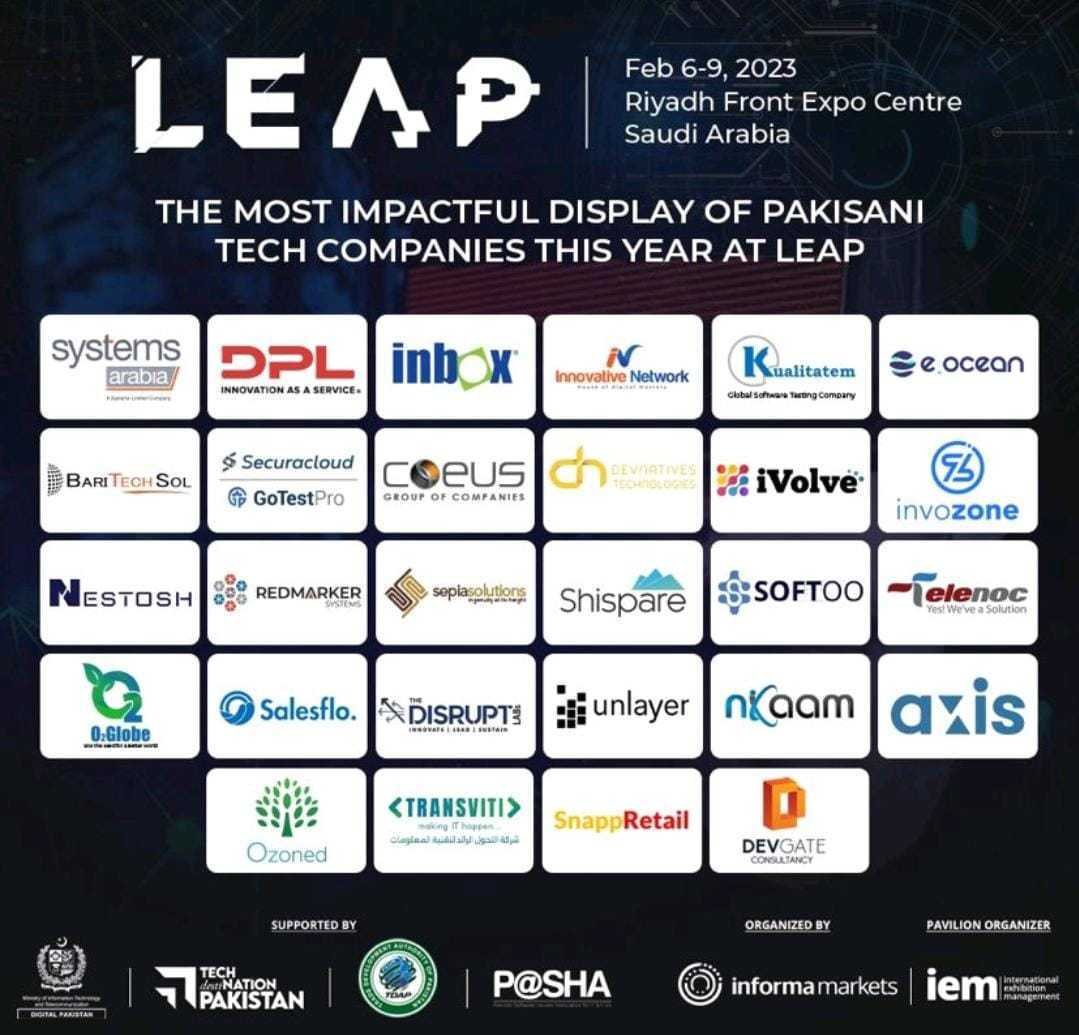 AI, IoT, blockchain and cryptocurrency, robotics, 3D printing, space and satellites, biotech, quantum, fintech, 5G, open source, unmanned systems, and data services are among the specialties of the companies.
The Pakistan Trade Mission in Riyadh is assisting all visiting Pakistani companies, and Minister of Trade and Investment Azhar Ali Dahar has arranged a series of business meetings and business-to-business sessions for Pakistani delegates with the Riyadh Chambers, the Saudi Federation of Chambers, and leading Saudi IT companies.
The embassy in Riyadh said:
The effort is concentrated toward representing Pakistan as a Tech Destination and shine the light on IT export potential of Pakistan.
It is worth noting that Pakistan's IT industry expanded by 77% last year, and IT exports increased by 15% between 2019 and 2022. During the period, IT exports alone generated $2.6 billion.