Substantial financial requirements brought about a 259 percent increase in government borrowing in the first eight months of the current fiscal year, underscoring the coalition's difficulties.
The State Bank of Pakistan (SBP) recently released data showing that between July 1, 2022, and March 11, 2023, the government borrowed a total of Rs. 2.6 trillion from the banking sector, including Rs. 2 trillion from commercial banks and Rs. 597.43 billion from the central bank.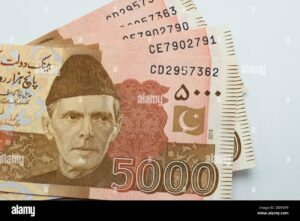 From Rs. 568.23 billion in June 2022 to Rs. 2.006 trillion in March 2023, the federal government's borrowing from scheduled banks for budgetary support increased by 253 percent, or Rs. 1.437 trillion.
From July 1 to March 11, 2023, the federal government borrowed Rs. 442.4 billion from the SBP, a 285% increase over the Rs. 1From Rs. 18.528 trillion at the end of June 2022, the total amount borrowed for budgetary support increased to Rs. 20.7 trillion in the second week of March.55 billion borrowed during the previous fiscal year.
In defiance of the federal government, provincial governments gave the SBP and scheduled banks back a sizeable sum. Balochistan's government retired Rs. 29.651 billion, Khyber Pakhtunkhwa's government Rs. 19.699 billion, the Punjab government Rs. 191.261 billion, and Sindh paid Rs. 5 billion back to the SBP during the review period.
In 8MFY23, compared to 8MFY22, the federal and provincial governments borrowed Rs 2.2 trillion from the domestic banking system for financial support.