Pakistan's initial request for the International Monetary Fund (IMF) to subsidise petrol for low-income populations has been refused.
Today, local media reported that the IMF had raised concerns about the government's plan to provide inexpensive gasoline for motorcycles and automobiles with engines up to 800cc. The lender has doubts regarding the amount of capital required for this plan, where the money will come from, how many consumers there will be, and the predicted losses in return for the subsidies. The administration has been asked to submit a detailed plan in this regard to the IMF.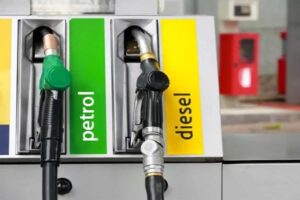 During recent virtual negotiations between Pakistan and the IMF, the lender pushed on creating a better petrol subsidy scheme while continuing to urge for more effective and targeted subsidies for the poor in general.
Contrary to the aforementioned allegations, it is important to highlight that the Senate Standing Committee on Finance and Revenue was today informed by Minister of State for Finance and Revenue Aisha Ghaus Pasha that the relief package for petroleum users has not yet been negotiated with the IMF.
Recently, Prime Minister Shehbaz Sharif unveiled a relief programme for the underprivileged, under which they will receive a subsidy on each litre of petrol purchased from customers who do not meet the program's eligibility requirements. The administration hasn't yet provided any other information about the anticipated subsidies, though.