Customers who file income taxes can avoid paying advance income tax on their electricity bills, according to K-Electric, Karachi's sole electricity supplier.
According to a KE spokeswoman, clients who actively pay income taxes can have their advance tax bills adjusted if the addresses on the bills and their CNICs match. The users have been instructed to register on the KE website in order to be exempt from advance taxes.
The spokeswoman added that although KE recognises consumers' concerns about growing electricity rates, they do not have the authority to impose taxes or set the price of electricity.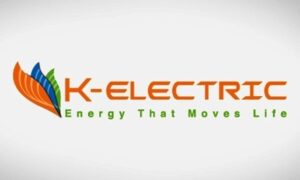 The power utility has the right to pursue legal action against those who incite people to assault its employees, the spokeswoman for KE said in response to comments regarding the torture of KE employees.
The Ministry of Energy and NEPRA have the authority to set energy prices; power distribution companies do not even have the authority to apply taxes to electricity bills. The distributor also advised customers to pay their electricity bills on time to ensure an uninterrupted power supply.