The general public was forewarned about the rising tendency of mobile-app-based micro-credit and nano-loan facilities by the Competition Commission of Pakistan (CCP). The Google Play Store and App Store offer quick entry for users.
The intention was to provide borrowers with short-term financing; however, the app is presently dealing with a number of complaints and difficulties with its track-and-trace procedure. The CCP has opened an investigation into the issues the app is having because it has been noted that the assumptions supporting such applications are continuously changing.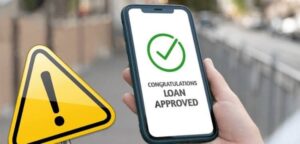 The CCP, however, feels that it is critical to educate the public about the various problems observed and how to prevent them until the investigation is complete.
SECP, FIA, and PTA have also received this material from CCP. It is a truth that the majority of these applications must adhere to Pakistan's legal requirements. 
As a result, it is crucial to first validate that the applications that users are borrowing from are legitimately registered and compliant with regulations. It is crucial to note that these applications may give an option to accept standard access permissions for the app, which could request full control of the user's device.
As a result, the user's privacy will be compromised, and the user will become more open to the operator of such apps. In order to make an informed choice, the super must be proactive and study the terms and conditions displayed.
These applications ask users to complete out basic requirements, terms, and conditions when applying for a loan. These conditions will specify the duration of the loan, any reductions from the total loan sought, the amount of the loan disbursed, the method of payment and repayment, and any other necessary fees.
These terms and conditions, however, frequently conflict with what is promoted and can be deceptive or fraudulent. Additionally, the registration process calls for the user to submit at least two emergency contact information that the operators deem collateral. Recovery is claimed to have a history of harassing borrowers and their contacts for repayment or committing fraud.
The CCP wishes to make the general public aware of the fraud and the calls that the lenders will be making to try to get their money back. It is crucial to be aware that there have been instances where recovery agents have provided their personal account information rather than the lender's legitimate account in order to prevent any uncertainty or fraud.
Customers should exercise caution when making such choices and limit their purchases to the registered accounts of mobile apps that offer micro- and nano-loan facilities. CCP urges the public to exercise caution and due diligence when using applications for micro-credit and nano-loans.
According to the analysis, the most vulnerable consumers originate from the lower to middle income classes and are included in the general population. Over 10 million downloads of these programmes have been made.