Google's Bard AI chatbot has broadened its functionality beyond web searches and can now delve into your Gmail, Docs, and Drive to help you pinpoint the exact information you require.
Through this enhanced integration, you can direct Bard to carry out tasks such as finding and summarizing the contents of an email or spotlighting the most essential elements of a document stored in your Drive.
ALSO READ
These integrations, labeled as Google extensions, provide a range of useful applications. Their primary goal is to relieve you from the laborious process of sifting through numerous emails or documents to locate a specific piece of information.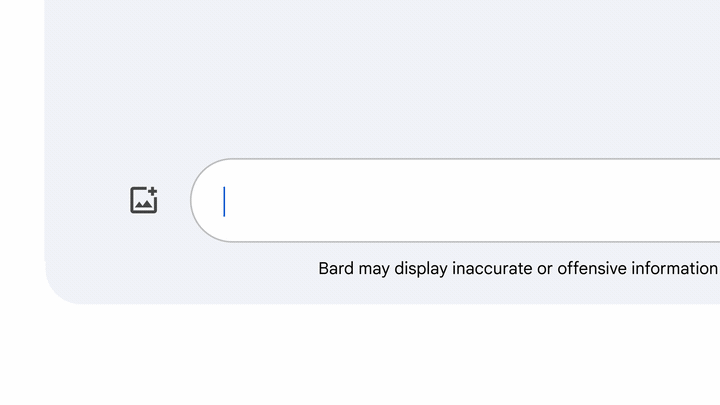 Following that, Bard can leverage this data for various purposes, such as crafting charts or producing succinct bullet-point summaries. It's important to mention that this functionality is presently accessible exclusively in the English language.
What About Privacy?
Allowing Bard access to your personal email and documents may understandably raise privacy and data usage concerns. However, Google has made it clear that this information won't be used for training Bard's public model, nor will it be scrutinized by human reviewers.
Enabling the integrations with Gmail, Docs, and Drive is entirely optional. Google will seek your consent to opt in, and you have the freedom to deactivate it whenever you choose.
How to Use It
To make use of this functionality, as explained by Jack Krawczyk, Bard's product lead, you have two main choices. You can direct Bard to conduct a direct search within your Gmail, such as by preceding your query with "@mail."
Alternatively, you can simply pose a question like, "Retrieve information about my upcoming flight from my email."
More than Docs and Gmail
Bard's extensions go beyond the boundaries of Gmail, Docs, and Drive. Google has also introduced integrations with Maps, YouTube, and Google Flights, greatly expanding Bard's range of capabilities.
ALSO READ
This implies that you can now ask Bard to fetch up-to-the-minute flight information, pinpoint nearby points of interest, bring up particular YouTube videos, and perform various other tasks. Google intends to enable these three extensions as the default settings.
'Google It'
Furthermore, Google is introducing significant enhancements to Bard, including a novel feature known as the "Google It" button, which adds an extra layer of verification to Bard's responses.
Previously, this button allowed users to explore related topics on Google. However, it will now also indicate whether Bard's answers align with information found on Google Search or if they present conflicting information. When users select the "Google It" button for endorsed responses, Google will differentiate confirmed information from Search by highlighting it in green. Conversely, any unverified responses will be marked in orange. Hovering over the highlighted text will provide additional context, offering insights into Bard's accuracy or inaccuracies in its responses.

Additionally, Google is introducing a feature that allows users to extend a conversation with Bard through a shared link, making it easier to continue a discussion initiated by someone else's question.