For the fiscal year (FY) 2023–2024, the Ministry of Energy (MoE) is requesting Rs. 1.54 trillion in power subsidies with the intention of bringing the country's overall debt to an IMF–agreed-upon level.
For the fiscal year 2023–2024, Rs. 1.54 trillion in cash will be needed to pay arrears and prevent further growth in circular debt. According to the Express Tribune, the sum comprises Rs. 250 billion for the payment of debts related to CPEC energy projects.
More information indicates that the demand for Rs. 1.54 trillion is 203 percent higher than the initial budget and roughly 70%, or Rs. 634 million, higher than power subsidies for FY23. It is anticipated that the finance ministry would once more offer less money than is necessary to control both the flow and the stock of circular debt.
The MoE has asked for Rs. 164 billion in price differential subsidies for K-Electric consumers and Rs. 170 billion in price differential subsidies for government-run power distribution businesses for FY24. Similar to this, it has requested Rs. 7 billion to pay Prime Minister's Industrial Support Package arrears for KE customers in the upcoming fiscal year.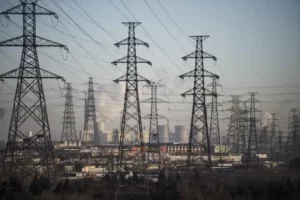 The ministry requests Rs. 260 billion to pay off the debts owed by private power producers, another Rs. 195 billion to subsidise Quetta Electricity Supply Company, and Rs. 48 billion for the former FATA region in the new budget. It has also asked for an additional Rs. 127 billion to pay the arrears of AJK customers who receive significantly discounted electricity.
The government has already granted an additional Rs. 335 billion in power sector subsidies for the current fiscal year after obtaining IMF permission in the face of skyrocketing energy prices and MoE demands for trillions in subsidies. Rs. 205 billion have already been given from these subsidies.
The government has so far added a net Rs. 419 billion to the circular debt of the power sector in the first eight months of the current fiscal year despite the heart-stopping tariff increases, bringing the total circular debt to Rs. 2.67 trillion. This is important to note as officials prepare to consider the significant request of the energy ministry.
The average monthly growth in circular debt from July to February was Rs. 52.4 billion. The circular debt was Rs. 2.25 trillion at the start of FY23.