The auto industry has been beaten into submission by Pakistan's economy, which has a terrifying future. Sales of automobiles overall decreased 47% to just 5,762 vehicles in February. Since the peak of the COVID-19 outbreak in Pakistan in April–August of 2020, these sales numbers have been at an all-time low.
A fascinating new tendency has also been exposed by the record-low numbers. Expensive automobiles have been selling well since the beginning of 2023, but economy cars have been having trouble.
While production interruptions are a role, low-end car customers' demand has also decreased dramatically as a result of diminished purchasing power.
As a result, the following vehicles sold the most in February:
#5 Toyota Hilux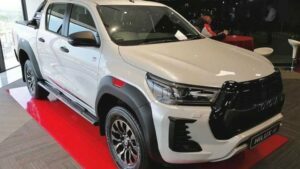 In Pakistan, the Toyota Hilux (and the Revo in particular) has never enjoyed the current level of popularity. This truck is selling like hotcakes despite the fact that economy cars are barely getting on the road.
Details indicate that Toyota sold 390 Hilux vehicles last month. Fleet sales can be one of the causes. …….. ……….
#4 Suzuki Alto
Recently, Suzuki has experienced a severe drop, mostly as a result of weak Alto sales. Last month, the business was only able to sell 544 units of the Alto. While that is a big gain compared to just 44 units sold last month, it is still a far cry from its prior statistics.
Suzuki sold 3,864 Alto units in December 2022, for comparison. In the recent months, PSMC recorded numerous non-production days (NPDs), which significantly decreased Alto's sales.
#3 Hyundai Tucson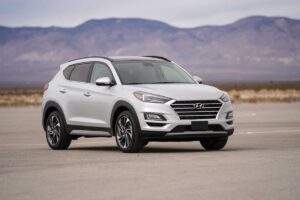 The Tucson has been Hyundai's top-selling model for the past few months. The Tucson was Hyundai Nishat's best-selling crossover SUV in February with sales of 708 units.
Despite having a lower price tag as well, Kia Sportage, its mechanical twin and the former best-selling SUV in Pakistan, has seen a sharp fall in sales. Hyundai's ability to streamline operations in the face of a severe economic slump likely contributed to its success.
#2 Toyota Corolla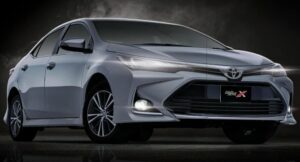 Despite a significant price hike, Toyota continues to be one of the most popular automobile brands in Pakistan. Despite being a nearly ten-year-old sedan with a starting price of Rs. 6.2 million, Toyota sold 864 units of the Corolla last month and moved up to the third best-selling position in Pakistan, according to the most recent figures.
#1 Honda City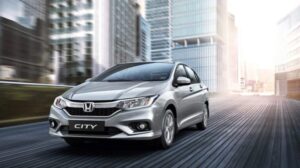 Honda is still enjoying the popularity of its sixth-generation City, which has emerged as Pakistan's top-selling new subcompact sedan. Honda Atlas sold a remarkable 937 units of the City in February 2023, making it the best-selling sedan for both the manufacturer and Pakistan.