Germany is erecting Europe's largest 3D-printed building in 140 hours, according to experts.
Heidelberg Materials is providing a unique 3D concrete printing material for this groundbreaking Heidelberg building. By July 2023, the data centre will be completed.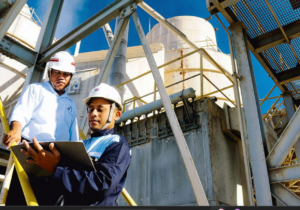 The Heidelberg 3D-printed building will be 55 metres long, 11 metres wide, and 9 metres high, according to creator Hans-Joerg Kraus. Future construction may require only one person.
This building will utilise 70% less material and allow greater design freedom with 100% recyclable material. It will protect construction workers and reduce carbon emissions.
The corporation expressed confidence in 3D printing's future when asked. It noted that not all construction projects are ideal for 3D printing, particularly those that require unique architectural components that cannot be achieved using conventional methods.
Kraus stressed that not all building projects in the next two decades will use 3D printing, even though he and his colleagues are evaluating more projects that potentially benefit from it.