Dubai is known for its safety requirements, especially for women. The government has implemented strict violence and harassment laws, safe public areas, awareness initiatives, and workplace equality.
Domestic physical, sexual, or psychological abuse is forbidden under UAE Federal Law Decree N (10) against family violence.
The UAE Penal Code under Federal Law Number 3 of 1987 also forbids indecent or dishonourable behaviour against women, with Articles 358 and 359 mandating six-month sentences.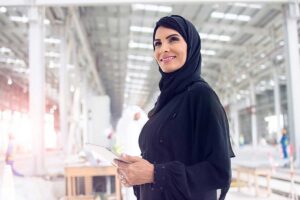 Protecting Women
Dubai Police also maintains a Women's Complaints Office for reporting crimes and seeking support to protect women.
Dubai's public spaces are safe for women due to government measures. CCTV, well-lit streets, and police patrols.
Women-only transport
Women-only transit, like the Dubai Metro's Women and Children Carriages, allows women to travel safely without harassment or attack.
InsureMyTrip, a prominent online travel insurance comparison tool, recently named Dubai as the safest city in the world for solitary female travellers, scoring 10 out of 10 for "feeling safe while walking at night alone" and 8.95 for overall safety.
Workplace Equality
Maternity leave, equal pay, and anti-discrimination regulations help Dubai foster workplace equality for women.
Free healthcare and education have been implemented to protect women's rights.
Awareness campaigns
The government also promotes women's rights and respect through awareness initiatives. These programmes try to change perceptions and foster respect.
Dubai Women Establishment helps women flourish professionally and lead.
Final Word
Leaders worldwide should pay attention to these policies and programmes so they can implement them in their nations to empower, respect, and secure women.