Grimes added that she will receive 50% of the royalties from any successful AI-generated song that features her voice.
In a recent statement, Canadian pop singer Grimes invited musicians to utilise her voice in AI-generated songs, but she stipulated that they would have to split the profits from any successful tracks by 50%.
On any successful AI-generated song that has my voice, I would "split 50% royalties." same as I would if I worked with any other artist. In her most recent tweet, she stated that you might use my voice without being penalised.
Grimes, whose real name is Claire Boucher, made this declaration at a time when emerging artificial intelligence techniques are causing a lot of issues for the music industry. Concern over AI song generation software is shared by vocalists, musicians, and singers.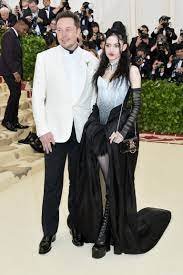 Massive Hollywood performers like Drake and The Weekend are also not safe, and they recently encountered an AI-generated joint song by the two musicians. Before it was taken down, the song amassed millions of views after going viral on several platforms.
The Weeknd and Drake each contributed deep faking vocals to the song, "Heart on my sleeve." Drake and Weeknd's record labels, Universal Music Group, said that it was against the law to train generative AI with their artists' music.
Grimes, on the other hand, was opposed to copyright legislation and expressed her views on Twitter, stating that the "idea of open sourcing all art and killing copyright" has inspired her.