A new function is made available by WhatsApp for iOS users. Typically, WhatsApp releases features that are compatible with both Android and iOS users and does not concentrate on just one platform. WhatsApp occasionally introduces new features and capabilities for both users.
However, this time the company only released a special and distinguishing feature for the iOS operating system. Additionally, the new function won't be accessible to Android users right away.
Through the TestFlight Beta Programme, the company provided updates regarding the new feature. The final feature, according to the business, has a version number of 2.23.9.70. Voice Message Transcription is the name of the beta-testing version.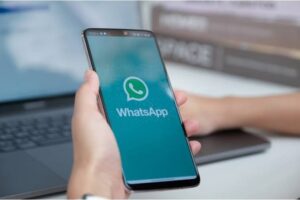 (VMT) Voice Message Transcription
Users can read the text instead of listening to an audio message thanks to the unique and new voice message transcription capability. When a user is out of the house or unavailable due to work, it transcribes voice messages to text for them to read.
When the user is in a situation where they cannot play the audio, this feature is undoubtedly a terrific innovation. As a result, communication will be simple and open.
The function is currently accessible to beta testers who can download it from the iOS TestFlight App. In the next days, WhatsApp may add more beta testers and send the new feature to more of its users.
How Does Transcription of Voicemails Operate?
The feature can be activated in WhatsApp. A bubble will appear beneath the voice messages as the user starts the portion. This makes it easier for the user to understand the text.
This functionality will be automatically enabled upon an update. If they choose not to utilise it, they have the option to disable it.
The user must access WhatsApp Settings> Chat>Voice Message Transcript in order to deactivate it.
It is crucial to remember that the new functionality always maintains end-to-end encryption as a result. This occurs as a result of the user's phone performing the transcription. The fact that it utilises the language packs already installed on your device is what's most exciting.
Given that it makes use of iOS 16's newest APIs, which enable speech transcriptions to be processed locally on the device, this suggests that transcription won't be available for all iOS devices.
Select a Search
Users can now search through voice messages for specific information thanks to the most recent transcription feature. To avoid making things possible, the gadget will automatically index the voice transcription.
It provides a search tool to help users find the exact material they're looking for when they have a lot of voice messages.
In the search bar, the user must also enter the specific keyword they are looking for within the voice note.