New research indicates that AI can detect pancreatic cancer three years earlier than doctors. AI can detect cancer early, which is difficult to do.
Pancreatic cancer has a 12% five-year survival rate. AI-based population screening identified pancreatic instances in the Nature Medicine investigation.
Population screening also includes genetic testing to determine a group's trait prevalence. AI detects early signs.
"AI on real-world clinical records has the potential to produce a scalable workflow for early detection of cancer in the community, to shift focus from treatment of late-stage to early-stage cancer, to improve patient quality of life and to increase the benefit/cost ratio of cancer care," according to a paper.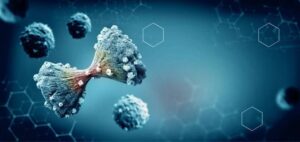 "One of the most important decisions clinicians face day to day is who is at high risk for a disease and who would benefit from further testing, which can also mean more invasive and more expensive procedures that carry their own risks," said Harvard Medical School professor Chris Sander.
"An AI tool that can zero in on those at higher risk of pancreatic cancer who stand to benefit most from further tests could go a long way towards improving clinical-decision making," he added.
Harvard Medical School, Copenhagen University, VA Boston Healthcare System, Dana-Farber Cancer Institute, and Harvard T.H. Chan School of Public Health collaborated on the study.
At the start of the feasibility phase, researchers applied an AI system to clinical data from 9 million U.S. and Danish patients.
They also trained AI learning models to identify pancreatic cancer diagnosis codes in patient data.
To get findings, researchers evaluated AI models. They tried six-month, one-year, two-year, and three-year variants. Later, "substantially more accurate at predicting who would develop pancreatic cancer than current population-wide estimates of disease incidence."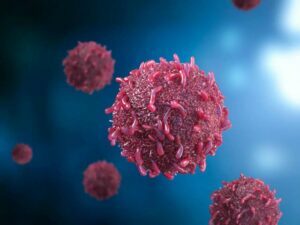 The research needs numerous stages. The software cannot perform screening programmes. Different theories say cancer has a 12.5% survival rate.
"Once a surveillance programme is implemented, the actual computing costs for applying the software are moderate," Sander said. Training uses lots of computational power. Clinical tests to detect early cancer are more expensive than mammography.
In a press statement, University of Copenhagen disease system biology professor Soren Brunak claimed that "many types of cancers specially, those hard to identify and treat early, exert a disproportionate toll on patients,families and the health care system as a whole."
"AI-based screening is an opportunity to alter the trajectory of pancreatic cancer, an aggressive disease that is notoriously hard to diagnose early and treat promptly when the chances for success are highest," he said.
Jaundice, upper abdominal pain, middle back pain, weariness, itchy skin, and weight loss are pancreatic cancer symptoms. However, an early-detection device is needed.