Pakistani automakers are currently working to create cutting-edge vehicles to help their customers. Despite the current economic situation, they continue to work very hard to offer the greatest vehicles.
Here is a list of automobiles that are most likely to be introduced in 2023.
Toyota Corolla Cross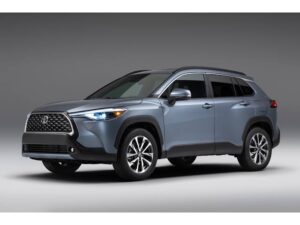 The hybrid Toyota Corolla Cross, which will be locally produced, would be introduced by India Motor Companies (IMC).
The sources claim that the car's mechanical and structural developments are finished, leaving only the finishing touches.
The car also incorporates the ideas of "imposing toughness" and "urban refinement." The exterior has a fashionable and sporty look that combines durability and luxury.
Additionally, it features a 407-liter luggage capacity. The hybrid system accelerates more thanks to its PWR. Additionally, the vehicle is propelled by an electric motor that is powered by a hybrid battery.
Haval Jolion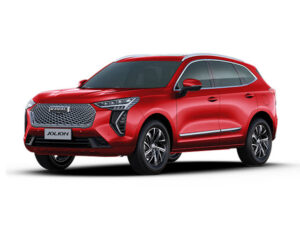 A project of Sazgar Engineering Works Limited is Haval Jolion. 1.5T Front Wheel Drive, 2.0T All Wheel Drive, and a HEV variation of the locally produced Haval H6.
It has a 1497cc, 4 cylinder, DOHC, 16 valve turbocharged engine as its power source.
One of Pakistan's most popular new automobile segments is the car. The Haval Jolion is almost identical to other SUVs like the Kia, Hyundai Tucson, Proton X70, and others.
MG GT And HS 2.0T AWD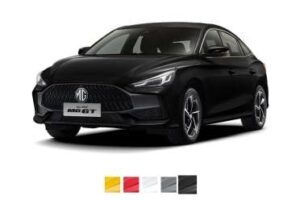 A few weeks ago, MG made its Pakistani debut with the locally-made HS 1.5T.
The MG-GT features a cabin that is inspired by fighter jets and has modern, dynamic styling. It sports side-mounted narrow headlamps and a shark-hunting front end.
The car is anticipated to be released soon alongside a few other vehicles. A seven-seater SUV, a pickup truck, and the JS 2.0T with AWD are among the vehicles that will go on sale soon.
Peugeot 3008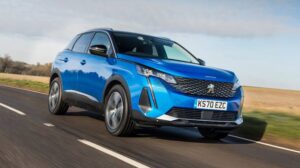 The front of the new Peugeot 3008 features a redesigned grille, while gloss black side scoops and a painted lower bumper hint to the car's new style.
It is especially made to accommodate commercial clients' needs. A wide variety of effective petrol and plug-in hybrid engines are available for the new SUV.
Sportage, Tucson, H6, and HS are more likely.
Proton X50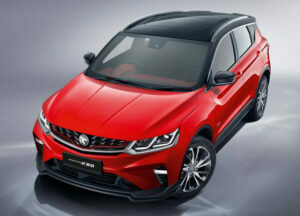 The Proton X50 will be the company's first B-segment SUV ever. It has two 1.5 litre turbocharged engines paired with an automatic 7 gear dual clutch (DCT) transmission.
The report states that it uses 6.5 litres per 100 kilometres. Honda, HR-V, and Toyota Corolla Cross are its rivals.
Changan CS 35
The 1.6 L aluminium engine in the Changan CS 35 has dual variable valve timing (DVTT).
It's without a doubt a terrific addition to the auto business because it provides high-tech at an affordable price. Both the driver and the passenger will feel at ease inside. While its exterior is tough and attractive in appearance.
However, there are numerous car stores in Pakistan where you may readily find the parts.
Seres S3
It is an electric vehicle with a dynamic look that is also roomy and enjoyable to drive. It has a multimedia system with a 10.25-inch digital cockpit. Also available is wireless charging.
Steel with high strength makes up the outer body. Additionally, it has six airbags, including one that helps with uphill and downhill navigation.
Additionally, it offers three driving modes: Comfort, Eco, and Sport.